Main Content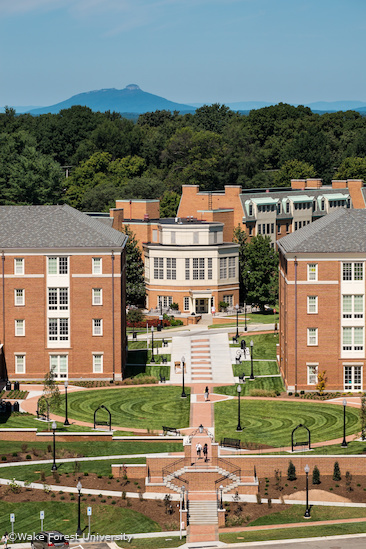 This week, as the Admissions Committee puts the finishing touches on the decisions that will lead to our next class of first year students, my thoughts are beginning to wander to the fall term transfer admissions process. What follows is a basic rundown of how we evaluate transfer applications.
Traditionally, we receive between 300 and 400 applications to transfer. This year, we will enroll approximately 50 transfer students for the fall term. Transfer applications are evaluated on a rolling basis beginning in April with initial decisions mailed out in early May (we only notify via mail). The Admissions Committee may request your final spring semester grades prior to making a decision on your application – this will push notification back to late May/early June. We will continue to accept and evaluate transfer applications throughout the summer until our enrollment needs are met. That said, it is in your best interest to submit your application sooner rather than later (think before May 1, if not before!).

Instructions for applying can be found on our Transfer Applicants information webpage. Transfer applicants are encouraged to apply online utilizing The Common Application or by completing the Wake Forest University "paper" application. Interviews are not offered to transfer applicants. Should any questions arise about your application during review, we will reach out to you to schedule an appointment (on campus or via Skype).
Transfer students are fully eligible for need-based financial aid assistance at Wake Forest. In conjunction with the submission of your application for admission, you must also complete our financial aid application requirements. Please visit our Office of Student Financial Aid webpage for instructions on how to apply.
Transfer students inquiring about admission are quick to ask what it is that we are looking for when evaluating applications. Simple – impressive students. We seek to enroll those who have thrived in the college classroom. Your transcript should reflect strong academic work within a core curriculum of courses similar to those undertaken by our students (you can get an idea of what these requirements are for the class of 2017 by visiting http://newstudents.wfu.edu/curriculum-requirements/). Further, your responses to the essay and short answer prompts in the application should reflect an intellectual thoughtfulness that has grown throughout your college experience. Simply put, transfer applicants are older and therefore presumed wiser – providing evidence of such in your responses will serve you well. Good luck!
Recent Posts
August 4, 2020

July 6, 2020

June 9, 2020