"What does a student need to do to be eligible for merit-based scholarships?"
This question elicits a variety of responses from different colleges and universities.  A number of schools do not offer any merit-based awards, some universities require counselors to nominate students for special awards, and other colleges require students to complete an additional application.  At Wake Forest, we want to consider as many students as possible for our selective scholarships. This is why our admissions application doubles as a merit-based application for most of our academic awards (including our full-cost of attendance Carswell, Gordon, Reynolds, and Stamps Leadership scholarships).
Students wishing to be considered for most merit-based awards at Wake Forest need only submit a complete application for undergraduate admissions by December 1.  Turning in the application a month before our regular admissions deadline ensures that we have time to review your application for both admissions and scholarships.
Some of our scholarships are merit within need in nature and recipients will have to demonstrate that they are not only deserving of the award, but also that they need the financial help.   If you believe your family will qualify for need-based aid, it is important that you also meet the Financial Aid deadlines so that we may consider you for awards like the Heritage Scholarship.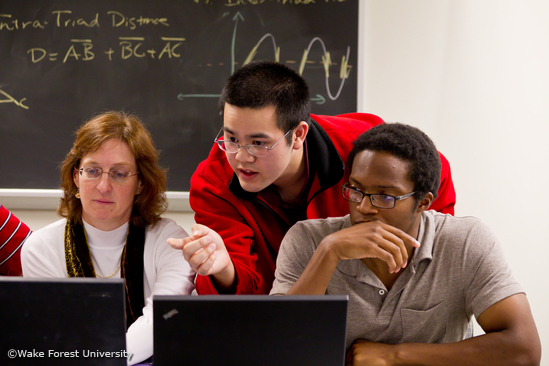 Wake Forest strongly recommends an interview for admissions and most of our scholarship recipients take advantage of this opportunity. Please visit our personal interviews information webpage for instructions on how to schedule your appointment. Note that interviews are conducted by members of the Admissions Committee only and can be done either here on campus or from your home or school via Skype.
Finalists for our full cost scholarships will receive an invitation to one of our scholarship weekends in February or March.  Our smaller merit-based scholarships do not require a winter interview – we mail notices for these awards to their recipients around the same time (approximately April 1st) as the Financial Aid office mails their award packages to need-based recipients.
For more information on merit-based scholarships at Wake Forest, please visit our Merit-based scholarships website.
Paul Gauthier '93
Associate Dean, Merit-based Scholarships
Recent Posts
May 27, 2021

May 5, 2021

April 26, 2021